Step Through the OM Portal
Meet Kerrie | Creator of Opal Moon Designs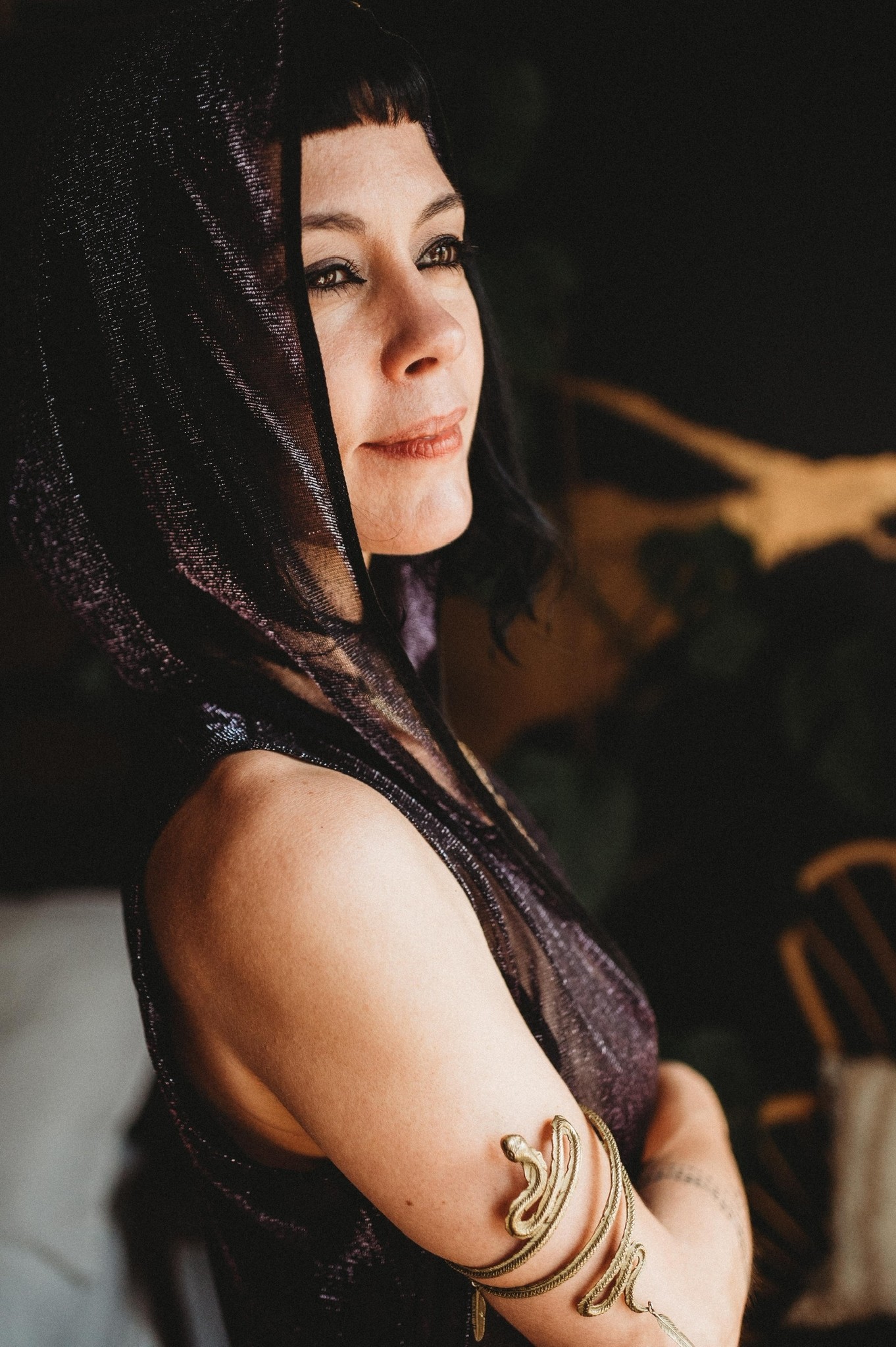 Kerrie Kordowski Fall is a professional costume designer and the lead Dreamweaver at Opal Moon Designs. Inspired by her love for art, music, sci-fi, and the realms of imagination, she created Opal Moon to inspire others to follow their dreams.
Through her journey of tapping into her dreams and truest calling, Opal Moon Designs has grown into a brand that stands for integrity and inclusivity while building the bridge between ancient wisdom and future worlds.
After ten years in the medical field as an RN, Kerrie decided to follow her dream of becoming a professional costume designer. Honing her passions by receiving two degrees from FIDM (The Fashion Institute of Design and Merchandising) in San Francisco & Los Angeles while building her brand in the Los Angeles underground music scene, she knows what it means to embrace the unknown and go all in on your dreams.
Now as the lead Dreamweaver of Opal Moon Designs, she brings her signature "Tribal-Sci Fi" look to fellow dreamers and visionaries across the globe. The brand's commitment to premium quality clothing and unique designs that push the edge of boldness and elegance without sacrificing quality or comfort make them a top choice for those who support the slow fashion movement.
Kerrie is devoted to honoring all expressions of gender and non-gender-identifying souls by offering a full women's line (OpalMoon), a men's line (OpalMen), as well as more epicene unisex options (OpalM.). In addition, she has taken the utmost care and consideration to welcome and honor all body types, offering her pieces from XS-3XL to truly weave the values of inclusivity and limitless possibilities into each piece.
As Opal Moon Designs continues to evolve into the future, Kerrie remains committed to her dream of creating clothing that transcends time and transforms your spirit, with every thread woven into these timeless pieces to be passed down for generations.
Weaving the Dream Together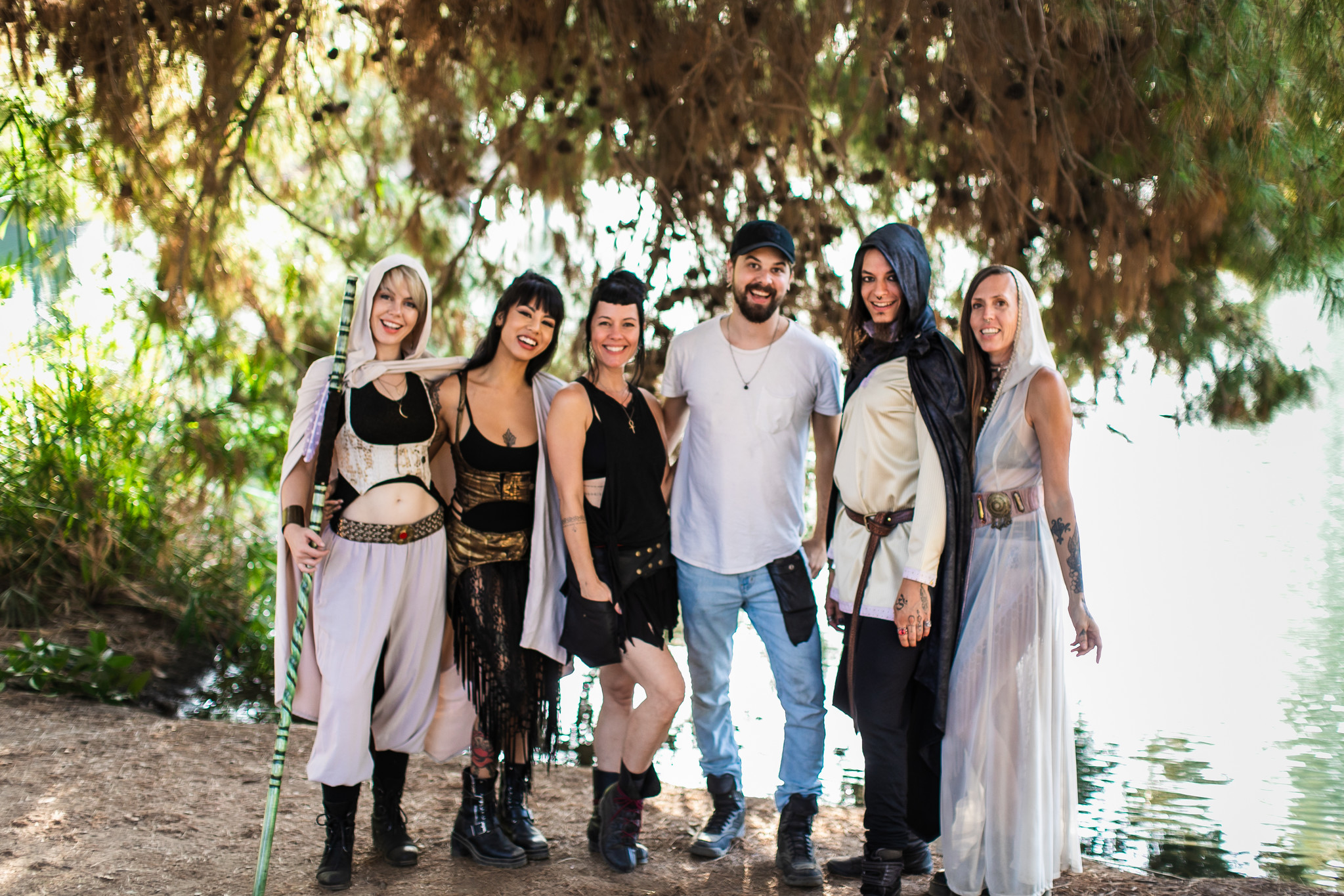 Opal Moon Designs is proud to be a leading brand in the slow fashion movement. Each collection is one-of-a-kind, designed by Kerrie, and hand-made by a small team of women in Los Angeles, CA. Embracing this conscious approach to fashion allows Kerrie to create collections inspired by the unique fabrics she hand-picks for limited-edition pieces that transport you to another dimension.
Committed to sustainability, Opal Moon Designs are often crafted from the remnants of mass-produced designer fabrics that would otherwise end up in a landfill. This innovative approach to eco-friendly production is how Opal Moon Designs curates their collections from superior-quality high-end fabrics woven to last for generations.
The entire team at Opal Moon Designs hopes these rare and unique pieces transform your spirit and awaken your dreams. We intend each design to transcend the day-to-day while opening a portal to embody more of who you truly are. We are honored to be a part of your evolutionary journey and grateful you are a part of ours.